Market Commentary February 15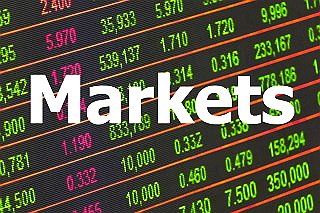 The market had a moderately noisy session in America as equities, and US Treasuries sank during early trading following a surprisingly unsatisfactory retail sales drop for December of 2018 with minus 1.2% compared to the anticipated plus 0.10% gain. Never the less this has been an outlier to many other economic sector numbers of late.
Producers Price Index numbers were also disappointing for January of 2019, citing negative 0.1% vs. positive 0.1% awaited. Jobless number claims are up for the week ending on February 9, with an estimate of 239k.
In America's business news, JP Morgan Chase proclaimed that would formulate the first crypto currency supported by a major American bank, which they have named the "JPM Coin." The Chase has said it plans initially to employ its new product to allow prominent corporate patrons to send faster payments in real-time across blockchain technology.
Bear in mind; blockchain is not Bitcoin crypto, it's the underlying technology Bitcoin as well as other crypto currencies market, including the new JPM Coin, are created on top of. 
In other news, Amazon company proclaimed it would no longer generate expansion plans for its headquarters in Queens, NY, due to local governmental opposition. This, however, was a profoundly debated process and the choice from the outset.
The DJI index which had been down with more than 200 points earlier in the session, closed down minus 0.41%. The broader S&P500 also slipped by minus 0.27 %, while the Nasdaq 100 gain 0.09% close, and Russell 2000 added plus 0.14%, yielding better results in yesterday's session.
Other Market(s)
The Asia-Pacific market was mostly flat yesterday except for South Korea's KOSPI index gaining plus 1.1% and the H.K. Hang Seng small drop. The Chinese core Shanghai index slid slightly as well, even with reasonably good economic number regarding their trade data in January of this year. 
The primary interest is still with the America-Chinese trade tariff deal as discussions continue. The Japan Nikkei225 index finished flat, with the economic number showing an upswing in the Gross Domestic Product for the fourth quarter data.
The Aussie along with New Zealand Dollar rosed versus US Dollar, particularly NZ Dollar gain was for the second day on the row, showing a return of nearly 3% against the US Dollar. Capital monies rolled back into Asia yesterday as the US Dollar declined against the Japan Yen.
A comparable story developed in the Eurozone market where the equities were mostly mixed. The French CAC40 and U.K. FTSE100 indices were on the leading side yesterday. The German DAX30 index declined minus 0.69%. 
On the currency front, the Sterling slid further with minus 0.36% to close at 1.2999, The Euro Dollar and Swiss Frank both rose against the Greenback; clearly, the issue is the subject of Brexit fiasco, with leading political parties in the U.K. dickering over the outcome. 
Some economic headline news surfaced out of Europe. French unemployment held at 8.8% and displayed a revision of a prior number of 9.1% for the fourth quarter of 2018. German Gross Domestic Product showed 0% growth for the fourth quarter of last year, which is higher from an earlier number of minus 0.2%, however, much worse than expectations. 
The Year on Year figure stands at 0.9%, which illustrates why the Dax30 index has not been trading well of late. Employment rate changes as a whole from Europe increased by 0.3% Quarter on Quarter and 1.2% Year on Year. The Gross Domestic Product of the region as a whole rests at 1.2% Year on Year.
Gold Market
Gold's major rally ever since last August of 2018 lows has been among the healthiest market performers ever since. Some account this to a softer US Dollar interest rate increases, or failing equity markets late in their cycle: however, we think the real cause is mass fear looking for a safe haven diversification.
Strangely, for some unknown reason, safe haven monies have also retreated back to Japan's currency (Yen), which is backed and supported principally by Greenback paper; thus we view that as absurd. 
Another instance of mass fear trumping logic. Gold and Silver metals showed divergence yesterday with Yellow metal increasing by $6.11 and Silver decreasing slightly.
---
Trading Signals On Demand And What Should You Know!

The TradingSig signals on demand of the Trade Selector Signal (TSS) system are based on functions such as measuring the rate and speed of price change, volatility, momentum, and harmonics. Then filter the noise and provide a forecast...
---