Market Commentary February 14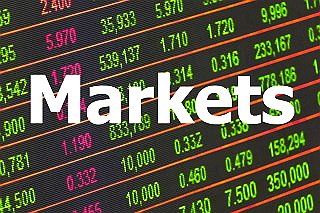 We had a choppy market in American equity session with continuing efforts to secure a new federal budget agreement by weeks-end. Meantime, top negotiators resumed talks in Beijing yesterday. 
President Trump's March 1 deadline for settling negotiations with China was perpetually unworkable for such dealing to be finished in a relatively short time. 

Concerning the conditional federal budget plan, President continues resolutely on his desire for a southern border wall yet is flagging a willingness to accept a lower number of funds to evade a second government shutdown. "The bottom line is - on the wall - we are building the wall." Trump steadfastly declared on Tuesday's meeting. 
The DJI jumped another 117 points yesterday with the closure of 0.46 percent, while the S&P500 closed, plus 0.30 percent and Russell 2000 finishing with 0.30 percent and the Nasdaq100 closed the day relatively flat posting 0.02 percent gain.
Other Market(s)
The Asia-Pacific market(s) had another excellent day yesterday with the Nikkei225 index increasing 1.34 percent, while the core Shanghai Composite climbed 1.79 percent and the H.K. Hang Seng 1.16 percent. The Aussie ASX200 index was not so successful closing in negative territory.
Some economic figures were introduced from China. Exports Year on Year and imports Year on Year which thus gives the Trade balance. Japan Gross Domestic Product numbers as well as South Korean M2 money supply as well - were reasonably positive.
The Eurozone market(s) followed that of Asia-Pacific, posting modest returns for the session, namely the U.K. FTSE 100 with additional 0.81 percent gain, while German DAX30 posted a 0.4 percent increase. The French CAC 40 completed its journey yesterday with 0.4 percent as well.
Various significant economic data was given from the U.K., the Core Consumer Price Index  Year on Year is 1.9% which is principally what was expected. U.K. Housing prices. 
The most coveted asset for the Brits was marginally depressed annually rising 2.5 percent instead of a 2.6 percent expected. The Eurozone industrial production number was down 4.2 percent Year on Year compared to an estimated of minus 3.2 percent.
The Eurozone currencies were not as lucky as that of Asian with the British Pound declining 0.37 percent against the Greenback, slipping further away from that 1.3 handle. The Euro Dollar also lost, staying at a just above of 1.12 level.
Energy Sector
Crude oil prices rose yesterday afternoon, even with the Energy Information Administration report implying an increase of 3.6 million versus 2.66 million (expected) barrels of crude oil in a stockpile.
The energy market took the given news as being the Russian, and Saudi Arabia plans to lower production to try as well as balance the demand. Crude oil rose 2 percent. And Brent crude oil price rose 1.8 percent.
---
Trading Signals On Demand And What Should You Know!

The TradingSig signals on demand of the Trade Selector Signal (TSS) system are based on functions such as measuring the rate and speed of price change, volatility, momentum, and harmonics. Then filter the noise and provide a forecast...
---