Market Commentary-December 29 & 31-Addendum 
Addendum Dec 31: The Markets will finish the 2018  year in an up note, however, not very likely more than enough to push out a winning year, quarter, or the month. As we start on a new voyage all around our sun-star, I wish you all happy journey.

With all the volatility observed in recent sessions, equities showed crazy swings throughout the trading day on Friday (Dec 28). The main indices spent the trading session swinging back and forth over the unchanged price line.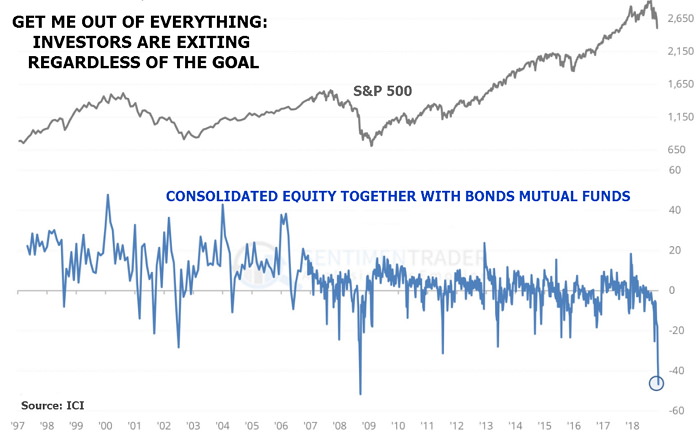 Ultimately, the main indices finished the day mixed. While the S&P500 surrounded down 3 points or 0.1%, DJI dropped 76 points or 0.3%, and the Nasdaq crowed up 5 points or 0.1%.
Every index moved significantly higher for the trading week credited mostly for the historical rally on Wednesday. The S&P500 and DJI increased by 2.9% and 2.7%, respectively, while the Nasdaq rocketed by 4%.
The choppy trading session emerged as traders and investors appeared to take a break following considerable volatility has been seen during the last several trading sessions.
Numerous traders stayed away from their desks following the Xmas Day holiday (Dec 25) and also in front of upcoming the New Year's Day holiday break very next Tuesday (Jan 1).
Gold contract for February delivery rose by $1.90 to close at $1283 an ounce on last trading day of the week. It surprises the sturdiness in the Gold market at this time of the year. This period typically is tagged by tax loss selling - very little buying interest.
Crude oil producer equities also demonstrated a dominant move to the negative territory on Friday, while oil services equities migrated higher.
The weekly economic calendar for next week will start reasonably quiet as a result of New Year's holiday on Tuesday; however, the Labor Department's monthly Non-farm payrolls report will probably be a center focus later part in the week.
---
Trading Signals On Demand And What Should You Know!

The TradingSig signals on demand of the Trade Selector Signal (TSS) system are based on functions such as measuring the rate and speed of price change, volatility, momentum, and harmonics. Then filter the noise and provide a forecast...
---