Market Commentary of The Crypto Market, October 2018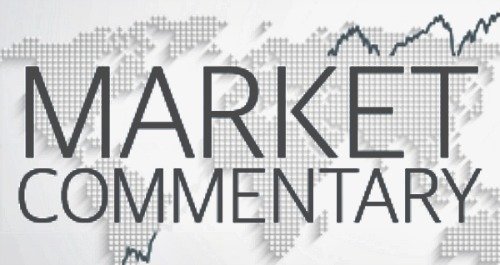 This Commodity Market Commentary covers various topics and understanding of commodity market activity and engaging information for an astute trader and investor, of international markets by demonstrating how interconnected the economies of nations have become.

October 28, 2018: Bitcoin is continuously trading in the middle of Mean Resistance $6750 and Key Support $6134 price range; it has neglected to maintain the higher price levels. A lack of follow-up buying and also the inability of bulls to keep the prices higher than $6460 can be a bearish warning. Should the bears' break down the immediate Key Support at $6134, a fall to the Inner Coi Dip $5620 is probable.
BTW, the crypto-coin will demonstrate all the signs of an about-face if it holds above Mean Resistance $6460. However, after this relatively weak overhead resistance is crossed and stabilized, a quick rally to Mean Resistance $6750 is very much possible.
October 19, 2018: Bitcoin is currently trading around $6400 price, seeing a negligible price action. In spite of a brief surge on Oct 17, which was related with Tether's price fall, the coin has rolled away back to only a price point in the middle of Mean Resistance $6750 and Key Support $6134 price range.
In an extended point of view, the most notable coin is experiencing notably lower volatility levels. Earlier this month, the granddaddy coin attained a 17-month low volatility trading rate, printing its highest stableness ever since the middle of 2017. All round in the week, the most important currency is up around 4%.
October 15, 2018: Bitcoin has witnessed slight development to severe spike within the last 24 hours, having strengthened to make the $6810 high. At post time, the most famous crypto coin is trading at around $6500, down from its intraday high level and under pesky Mean Resistance $6750, while recouping from its intraday low price around $6151, and hovering between Key Support $6134 and Mean Resistance $6750 threshold.
Overall crypto market segments maintain their stability following the latest sell-off last week, mostly with  Top 10 tokens slightly in the positive. Movement in the crypto markets in both directions have got in most cases been semi-wild.
October 11, 2018: Crypto market segments have suffered a sudden drop within an hour of today's trading session, with granddaddy coin falling below the $6100. Following surging on Oct 8 just under $6700. Bitcoin is small 4.65% over the Twenty-four hour period, with 3.36% losses within the last Seven days. Bitcoin is scarcely keeping its monthly gains. 
Bitcoin is down over to 5% today, trading just below $6200 at post time. Throughout the day and its prominence continues to be bearish, breaking Key Support $6134. Even though the market continues to fluctuate at an aggressive down mode manner.
October 10, 2018: You will find there is hardly any action in Bitcoin as it carries on to trade in a snug price range on very low volumes. This modest price action is not likely to keep for long. Soon enough, we ought to experience a sizeable range breakdown as well as the beginning of a fresh down move. 
Bitcoin is marginally down close to 1.5% today, trading just below $6500 at post time. Throughout the day and its prominence continues to be virtually flat, staying within Mean Resistance $6570 and Mean Support $6442 threshold. Even though the market continues to fluctuate in a mainly at standstill manner, cryptocurrency is holding close to 2% of weekly gains, in addition to 5% gains over the last 30 days.
October 6, 2018: On Friday crypto currencies were experiencing little volatility during the last 24 hours, with all the majority of losses as well as gains of leading tokens capped in a One percent range on the trading session.
The bears didn't take full advantage of the breakdown beneath the Mean Support $6442 on October 3 and Bitcoin has rebounded back towards the middle of a tight trading range ever since September 27. 
The important level to observe on the upside is the Mean Resistance $6750. In the event the bulls climb higher than this price barrier, it is going to invalidate the bearish mid to short trend, which is a, by the way, a bullish sign. 
October 4, 2018: Bitcoin has pulled apart of Mean Resistance $6750 and it is bouncing of Mean Support $6442. This demonstrates that the sellers hold the upper hand in the interim-term. However, in the event the bulls find a way to scale the bid back above the Mean Resistance $6750, it will certainly indicate the demand for higher price levels.
The more the price remains to be higher than Mean Support $6442, the greater are the odds of a retest of the crucial Mean Resistance $6750 and push the pair to Coin Rally $7290, which in turn will trigger a firm $7360  Key Resistance as well.
Should the bearish momentum penetrate Mean Support $6442 in the interim; it would be a negative sign from a technical as well as fundamental perspective with downside targets of Key Support $ 6134 and beyond.
Observation Point
Cannot cryptos be in a bubble? Price reflections will never offer facts that something isn't in a bubble state. Rather, it's the complete opposite. Ludicrous valuations can easily do implicate bubbles are in place. Example: In early 2000 Global Crossing wasn't in a bubble phase because individuals had faith in the valuation. The company moved to flat zero.
October 1, 2018: Virtually no initial kind of reaction has been noticed across the cryptocurrency marketplace with the latest update, coming from Japan September 30th. Not surprisingly, Japan, as well as crypto market sell-off, aren't uncommon to have been found in the exact same sentence during the last number of months and even years. What this means is volatility may very well be waiting for you in cryptocurrencies in the short term.
Crypto market segment saw a mixture of some positive and negative prices Sunday. A little bit more than 50% of the top 100 cryptocurrencies have risen in the past 24 hours. The daily volume has decreased, seeing a somewhat sudden fall from about $15B on Sunday to $13.8B on early Monday (Oct 1).
Since completion of Stage 1 and 2. Bitcoin has been hovering just under $6750 Mean Resistance for most past 10-days. At post time, Bitcoin is trading at $ 6,500'ish while Stage 3 is in progress and eyeing valuable target of weak Mean Support $6442. The major next destination is beaten up Key Support $6134-expect major fireworks at this level.
---
Trading signal service for you!

Curious about online trading? Want to make more money, be highly successful and have positive experiences in the niche? Welcome to TradingSig.com, a website that will...