Market Commentary of The Crypto Market, November 2018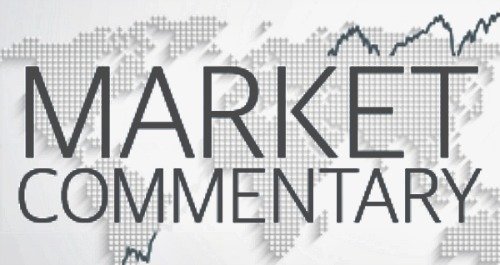 This Commodity Market Commentary covers various topics and understanding of commodity market activity and engaging information for an astute trader and investor, of international markets by demonstrating how interconnected the economies of nations have become.

November 21, 2018: The shots of the crypto currency 9/11 we predicted way back have already been fired. Even technology stacks are tumbling. Seeing that some time ago - Trade Selector Signal readers were forewarned. How much lower will it go and what is next for the segment?
As far back as early spring, our Trade Selector Signal model had forecast that the downfall will continue and therefore Bitcoin's ultimate outcome is the Coin Dip $2860 it takes the time which it takes. 
What is happening now is the beginning of the end of the long run, likely not only for Bitcoin but also for crypto currencies on the whole, since they will in all probability never again achieve the heights as they did by the end of 2017.
A panicked last twenty-four hours in crypto markets observed Bitcoin reach fresh new lows not found in more than a year - Nov 20 as assets throughout the board eliminated millions.
Bitcoin's day-to-day losses at this time total over 15% following a rebound to slightly above $4600, even though the situation continues to be highly volatile as the crypto pair, BTC/USD attempts to front a Mean Resistance $4940 level, following inner Coin Dip $4180 completion.
November 20, 2018: Once displaying some symptoms of recovery over the weekend, crypto currency markets encountered another significant tumble. Bitcoin dropped below physiological $5000 mark, with many of the top Ten crypto coins plummeting as much as 20%.
Following a reasonable attempt to ascend into the green territory over the weekend, Bitcoin today is slumped by over 10% on the day and is trading in the range $4200 - $4400  as of post time. 
Bitcoin dipped below the $5000 mark on Monday. Today the Bitcoin is reaching its lowest price level in a year, making a new Yearly Low $4218 and it is moving steadily to lower towards the outer Coin Dip $2860 flagged many eons ago. 
The coin fronts intermediate Mean Resistance $4940 and possibly Key Resistance $5560 in distance future, while ongoing newly created Yearly Lows and completion of the inner Coin Dip will serve as a following primary support area.
November 15, 2018: The bearish interval extended yesterday (Nov 14) within the crypto currency segment along with numerous majors plummeting beneath critical mid-term support price levels. Bitcoin breached the $5620 Coin Dip as Trade Selector Signal has been projecting since Aug 8.
All the other cryptos were also under noticeable selling burden, and Trade Selector Signal trend model continuously shows an unfavorable overall picture, particularly concerning the long-term trend.
Bitcoin reaches its lowest price level in a year, making a new Yearly Low $5281 and specific creating a testing ground of the outer Coin Dip $2860 flagged many moons ago by Trade Selector Signal. 
The overall value of the crypto market decreased by over $5 thousand million as a result of a selloff, and bulls would want a brief recovery to protect themselves from a new leg lower in this bear market adhering to the prolonged consolidation period.
Bitcoin fronts solid Mean Resistance at $6015 and possibly Key Resistance $6593 in distance future, while newly created Yearly Low $5281 will serve as a following primary support area. Traders and investors need to be very cautious about launching new positions.
November 14, 2018: The crypto-currencies market has experienced a moderate downfall over the last 24-hours, along with major top 10 coins by market cap in the red having seen a bit of upside progress on Tuesday.
The Bitcoin is down less than a tenth of a percent as of this post, trading at around $6200 level. Any sort of break down below Key Support $6134 will lead to a sharp liquidation of long positions, pulling the crypto to Aug Low $5900, Yearly Low $5777 and fulfillment of Inner Coin Dip $5620.
November 10, 2018: The granddaddy coin didn't draw in buyers at much higher levels at around $6500. It turned down from there forming Mean Resistance $6503 and easily moving lower. This is a sign of weakness, while the next stop is a fall to Mean Support $6268.
A break below $6268 will undoubtedly endanger the critical support level of Key Support $6134, which was formed on Aug 10, 2018. Any sort of break down below this support may lead to a sharp liquidation of long positions, pulling the crypto to Aug Low $5900 and beyond. 
In the event the bulls will support Mean Support $6268 level, the key crypto currency can prolong its stay in the trading range of $6268 to $6503 for a handful of trading sessions.
November 4, 2018: Cryptocurrency market segments have witnessed a great deal movement today (Nov 4), with many of the leading 20 crypto coins by market capitalization seeing substantial advancement, and with Bitcoin jumping nearly 2 percent by post time.
The Bitcoin did demonstrate all the signs of an about-face as it held above Key Support $6134 reasonably well. Meanwhile, after relatively weak overhead Mean Resistance $6460 is poised to crack this bearer and demonstrate a possible rally to Mean Resistance $6750.
November 1, 2018: Following nearly two days of side to side price action, the Bitcoin crypto currency spiked lower after the US market open; however, buyers swiftly stepped in above the short-term Key Support $6134 level, preserving the significant coin from another breakdown. 
The most notable coin rebounded back firmly and rose back into middle trading range, however, should the bullish move hold; it could be quite a favorable signal for the forthcoming weeks. 
In spite of the semi-volatile trading session as well as the abrupt move up and down within the range, the broader technical analysis setup is unaffected and bearish, and until some further proof of robustness, investors and traders must not enter current new positions right here along with technically more robust coins. 
On the pessimistic note, the granddaddy coin has not shown an indication of bullishness follow-through at this stage; however, the next 48 hours could offer relevant information about the underlying robustness of the crypto segment.
---
Trading signal service for you!

Curious about online trading? Want to make more money, be highly successful and have positive experiences in the niche? Welcome to TradingSig.com, a website that will...