Trading Market Commentary August 30, 2017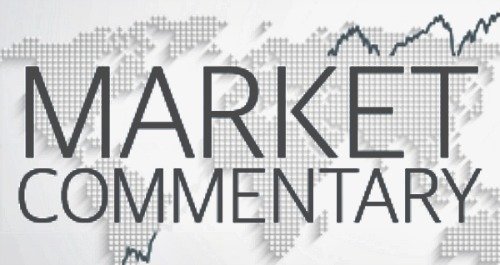 Commentary 
Traders and Investors can now conclude that yet another North Korea drop has been appropriately bought since the main US Indexes continue to keep moving up and shrug off every bit of bad news, as well as to overlook the internal weakness that also plagues the long-term view for stocks.
US Treasury yields climbed higher, and also the US Dollar rebounded sharply, as yellow metal was moderately lower with crude oil prices mixed. With all of the eyes on President Trump's tax plan, this upcoming week may deliver very volatile trading in every one of the major global markets as the summer season comes to an end.
US  Market
With much better than estimated GDP (Gross Domestic Product) numbers combined with the bullish ADP Employment Report triggered hefty buying spree in US stocks, along with pushing up the US Dollar following Tuesday's reversal. 
The S&P500 Index validated its latest resilience on Wednesday, breaking up out from a short-term pattern in spite of the most recent sell-off efforts. The Index finished the day up 11.29 points (0.46%) to 2,457.59 coming out of its short-term downtrend pattern.
The Tech-Heavy equity sector contributed Wednesday's rally with NASDAQ ending 1.1% better on the trading day jumping 66.42 points to 6,368.31. The DJIA (Dow Jones Industrial Average) increased by (0.1%) to 21,892.
Despite the presence of the US financial markets setting up velocity and course for global markets, current volumes surely are a small part of, even summer season months.   
European Markets
Having Eurozone sentiment numbers being much better than estimated, all key Indexes closed approximately 0.5% better on the day. Nevertheless, it is worth while that we continue to keep highlighting that volumes keep on being extremely small and therefore can't rule out a significant move as a result. 
Meanwhile, the French CAC40 Index and the German DAX30 Index both risen with 0.5% gain, the U.K.'s FTSE100 average went up by additional 0.4%.
Asia-Pacific Market
Asia-Pacific markets took advantage of the afternoon leap in the US, with all of the primary averages performing across the board. The Hong Kong's Hang Seng Index with very likely large caps play on the back of additional gains earned in the Yuan's appreciation, by going up 1.2%. 
Shanghai Index ended small down given that incredibly lighter summer volume was in play. The Nikkei225 Index got back a great deal of Tuesday's loss with the advancement of 0.7% on the day.  South Korean stocks advanced higher, and markets in India likewise gained some ground, while Aussie listings completed flat session, since the region noted a smaller-than-expected drop in July building approvals.
Commodity Market
Yellow metal followed the Yen currency lower in the midst of the risk-rally, and the Gold in highest probability is headed back again towards the $1300 price level following the significant break-out from its narrow trading range earlier this week.
Crude oil can not manage to find a stable foothold, in spite of the supply challenges in the Gulf of Mexico, The WTI (West Texas Intermediate) continued to slip on Wednesday, being down 34 cents to $46.10 a barrel. The  Brent crude oil traded 54 cents lower at $51.46 per barrel.
There is a begging the question: So why crude oil prices keep going down with US refineries, being shot down by storm, very interesting is it! 
Currency Market
The EURUSD (Euro Dollar/US Dollar) pair dropped under 1.19 level, only one day after reaching 1.2075 the very first time in more two years. The USDJPY (US Dollar/Japanese Yen) pair likewise increased higher, British Pound (GBPUSD) held-in in relation although came under downward push towards the close hours of US trading session. 
---
Related Pages
---
Trading signal service for you!

Curious about online trading? Want to make more money, be highly successful and have positive experiences in the niche? Welcome to TradingSig.com, a website that will...
Live Signal

The Live Signal of TradingSig.com was formed to provide high-quality signal service for the novice, experienced and professional traders. This project started out as a way to...
Trading Market Commentary August, 2017

The Trading Daily Market Commentary features a brief summary of selected market segments as well as economic matters. Its content of interest is made available to all our...