Trading Market Commentary August 29, 2017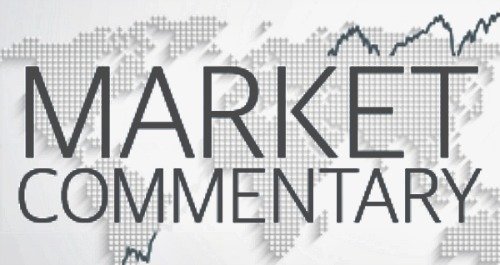 Commentary 
Yesterday's North Korean missile launch over Japan triggered a profound but short-lived downfall in risk assets, and a surge in safe-haven markets segments, such as Treasuries, Gold, Japanese Yen currency and crude oil.
While volumes are hoped to surge in the next upcoming weeks, volatility will probably expand drastically as well. The month of September and October will the most detrimental for the stock market, and with the wide-ranging lack of strength in securities the following period might be bearish. However, a drive to new high levels is on the deck, considering the short-term robustness of the Indexes.
US  Market
US stocks markets pushed higher in the last half of the trading on Tuesday and completed its journey in the positive territory in spite of the overnight lack of strength. This particular move has also been backed what we saw some positive Consumer Confidence numbers at 122.9 much better than the 120.4 number estimated, as well as better Home Index data. 
The DJIA (Dow Jones Industrial Average) wiped out earlier losses to finish 56.97 pts higher (0.3%) to close at 21,865.37. The S&P500 Index increased by 2 pts (0.1%) to 2,446, and the NASDAQ Composite gained 19 pts (0.3%) to 6,302.

The NASDAQ Composite continues to trade in a consolidation range within the 5850 price level since the sell-offs from the past several weeks all got turned around rapidly in the last part of the summer season. The Index runs into resistance at 5900 as well as 6000, along with sound confluence support level at 5725.
European Markets
Eurozone markets ended up down well before the cash Indexes opened. The vast majority of primary averages were soon posting levels of 1% along with very little sign of fresh bids, and with boosted volume or perhaps restored confidence even at lower price levels! 
Investors and traders saw some economic data in Eurozone among them French Consumer Spending and GDP (Gross Domestic Product) and German Confidence, but none of them was able to manage a real effect on prices as the most participants were watching from the sidelines.
The German DAX30 was taken a much worse hit on Tuesday, heading back to its more recent negative trend closing down 1.5% on the day. The French CAC40 and UK's FTSE100 both closed slightly below a 1%, while The Italian FTSE MIB was lower at 1.5%.
Asia-Pacific Market
With geopolitical risks lurking yesterday over the region, all Asia-Pacific markets were hit on account of North Korea yet more missile testing.
Primary financial markets did rebound from their intraday lows. Nevertheless, the anxiety without a doubt flowed into trading session. The Japan's Nikkei225 finished the day close to minus 0.5% lower, while the Aussie's ASX200 Index has been hit the hardest closing down minus 0.7%, with miners leading the way.
Commodity Market
Gold has been the top safe bet of the overnight session given that it added onto its break-out gains and hit $1330 for a fresh 12-month high preceding retreat to the $1315 support level. The Yellow metal continues to be looking very bullish long-term. However, yesterday's fear buying may have shaped a short-term top. 
Hurricane Harvey continuously is causing significant problems in the Gulf of Mexico area, and crude oil continues to push heavy selling. The short-term downtrend remains to be unchanged.  
Currency Market
The US Dollar became very volatile following an event, as initial, the break to fresh lows become more intense before a robust reversal yesterday which could have marked a sturdy bottom within the beaten currency. 
The Euro Dollar was fallen back under 1.20 level after reaching 1.2175 for a brand new high. And Yen currency was all bid even well into late US trading; please see TSS Trade Signal page for more details. 
Crypto-Segment Market
Yesterday has been a mixed trading day for the crypto market as Bitcoin and Ethereum led the path to new highs. Nevertheless, some of the majors endured extreme losses. 
Bitcoin struck a new all-time high leaping over $4500, and smashing the $75 billion hurdle in capitalization, while Ethereum increased over $350 to arrive at $370 at the late of the trading day, and is getting towards the next fundamental intended target close to the $380 price range.
---
Related Pages
---
Trading signal service for you!

Curious about online trading? Want to make more money, be highly successful and have positive experiences in the niche? Welcome to TradingSig.com, a website that will...
Live Signal

The Live Signal of TradingSig.com was formed to provide high-quality signal service for the novice, experienced and professional traders. This project started out as a way to...
Trading Market Commentary August, 2017

The Trading Daily Market Commentary features a brief summary of selected market segments as well as economic matters. Its content of interest is made available to all our...