Trading Market Commentary August 18, 2017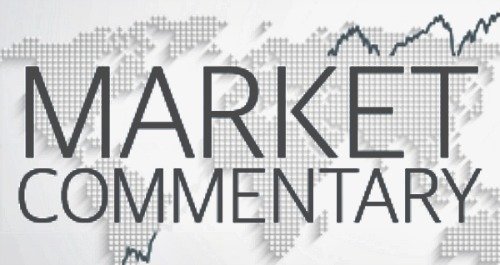 Bear in mind; we like to watch out for changes in the character of the equity markets. Therefore deeper losses in stocks after Thursday's sell-off will inform us that this point in time may be different, and also the brief session of panic volume, as well as volatility in these markets, isn't good enough to bring in the buyers. Therefore, this might be certainly one of the most telling, and harming, signals thus far: stay tuned. 
American Market
US stock market was bouncing back and forth on Friday following a weak overnight trading session since the short-term oversold numbers resulted in the typical dip-buying approaches to trigger. Traders and investors got spooked by the deteriorating position of the present administration by Steve Bannon's departure from Trump's staff, and also the concern about the planned reforms as well as the terror attacks in Spain.
Even though the internal weakness within the equity markets would warrant a meaningful correction, the present growing trend might continue to be undamaged right up until September of this year when market action will certainly pick-up. 
Friday's action carried the NASDAQ Index back again above critical short-term support level, however, is not out of the woods just yet, as the increasing short-term trend is obviously at risk. the NASDAQ surrounded 5.39 points (0.1%) to 6,216.53. The DowJones dropped 76.22 points (0.4%) to 21,674.51, and S&P500 fell 4.46 points (0.2%) to 2,425.55.
European Markets
US stock markets had only accomplished a part of its push when Eurozone trading markets closed yesterday and so on  Friday Old Continent completed that move to the downside on the day. 
The U.K.'s FTSE100 Index slipped by 0.9%; the French CAC40 Index fell by 0.6%, as the German DAX30 Index decreased by 0.3%. There seemed to be somewhat of a safety support bid for German equities which is certainly interesting as the Bund (German Bond) has lost that structure and support bid of late.
Asia-Pacific Market
Traders and investors did not need a reason for why stock markets were lacking zest in Asia-Pacific region on Friday, although many of us found it in American markets in spite of political concerns - if we had been looking! 
In front of the weekend and shift into US Dollars, the Nikkei225 Index dived by 1.2% however, strangely enough, the JPY currency barely migrated back to the small 109 handle. The Nikkei225 was overwhelmed as a result of Exporters and Energy providers, Banks, Insurers, and currently, is back again to last seen prices of May this year.
Regrettably, for most pension funds, the Index is now under 2% higher for the year, and the possibility of returning to the April low levels of 18,350 is very realistic. Therefore all eyes will likely to be on the currency as being a counter-weight for equities - if they will be able to remove it from its safe-haven status. Meanwhile, the large-cap HK's Hang Seng was afflicted by a mainstream, as the average finished down 1.1%. 
What's Ahead for Next Week
The upcoming week will be exciting with Jackson Hole symposium being in the spotlight for the markets. As the completion of earnings season reporting come to an end,  the markets will probably be focused entirely on the last few who have been less than had been hoped for.
The economic reports calendar for next week is pretty calm, despite the fact that forthcoming week will be preoccupied with the Fed's meeting, along with an inclusion of numbers on sales and durable goods orders and new and existing home sales. 
A speech delivered by Fed's Chair Janet Yellen next Friday is furthermore very likely to draw in attention as traders and investors will be looking for clues towards the outlook for interest rates policy.
---
Related Pages
---
Trading signal service for you!

Curious about online trading? Want to make more money, be highly successful and have positive experiences in the niche? Welcome to TradingSig.com, a website that will...
Live Signal

The Live Signal of TradingSig.com was formed to provide high-quality signal service for the novice, experienced and professional traders. This project started out as a way to...
Trading Market Commentary August, 2017

The Trading Daily Market Commentary features a brief summary of selected market segments as well as economic matters. Its content of interest is made available to all our...