Trading Market Commentary August 15 2017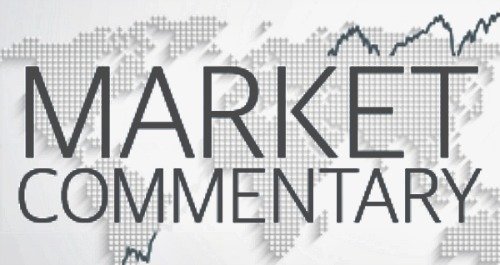 In the previous week, we were treated to the standoff between the US and the North Korea, which in turn spooked the markets globally, delivering the stocks lower, along with safe-haven trades such as Gold, US bonds, and also the Japanese Yen currency higher.
On Tuesday overseas equities were virtually unchanged right after Monday's sharp rally, as volatility remains to be low, trading volumes have returned to their summer average. Asian-Pacific equities happened to be somewhat stable as the North Korea connected concerns eased up, as Eurozone equities were weaker following a sequence of negative releases numbers on Tuesday, among them UK's Consumer Price and Producer Price Indexes, and German Gross Domestic Product.
Although trading markets still look calm as the last week's surprise storm passed on swiftly, the internal some weakness in the North American exchanges, as well as the trading action in Eurozone, suggest rough roads ahead for the bulls.
American Market
Traders were anticipating a much better opening having watched just about all parts of the world trading positive for the majority of the day. However, the US Wall Street had other ideas. The Empire Manufacturing Index rose above 25, along with Retail Sales unveiled much better than anticipated plus 0.6% in comparison to the plus 0.4% estimate. More or less everything has to steer the markets to think the Federal Reserve might just be back in play and therefore we were treated to a weakness in bond markets.  
The S&P500 Index recovered nicely following last week's minor correction, and it's once again within striking range of its all-time high level. The increasing long-term trend continues to be still in effect. Additionally, the short-term landscape changed bullish once again, regardless of the odd apparent overvaluation as well as the fundamental lack of strength. 
European Markets
Eurozone markets likewise continued to take pleasure from the relatively calm simplicity of the tense rebound with all core markets gaining solid ground. The UK's FTSE100 delivered the better of the group at plus 0.4%. However, the British Pound did lose 0.8% on the trading day. The problems around BREXIT continue to persist. However, it looks as we are beginning to find a few news headlines concerning trade via an interim customs deal. DAX30, CAC40, and IBEX35 had small advancements. However, many Eurozone markets such as Italy, Greece, Austria, and Poland were all closed down for holidays.
Asia-Pacific Market
Asia-Pacific region took its signal from the Monday's robust US session and at the beginning of the trading session saw gains through the entire key market segments. The Nikkei225 made-up for its earlier weak performance having a gain in-excess of plus 1.1% and markets saw as the Yen currency played out at the middle 110's handle. 
As the bounce-back, volatility and volumes were less than usual, however, with national holidays in both South Korea and India trading has been watered down even more-so. China's Shanghai and HK's Hang Seng off set one another, although we have seen headlines continually crossing the screens encompassing US-China trade discussions. 
Other Markets
Having commodity prices moving lower the Greenback observed recovered its trading upward push. The Yellow metal dropped back to $1275 level, while crude oil prices were sluggish once again, however, this time not with supply/demand worries but a not enough downfall concerns. The Aussie Dollar shed around minus 0.5% trading at 0.781 as the ASX200 Index gathered an identical plus 0.5%.
BTC (Bitcoin) finally moved into a volatile a static correction on Tuesday, and even though it is premature to call a top within the crypto coin, the part of the big move appears to be over, since the overbought push numbers gotten to extremes. Bitcoin dropped by greater than 10% in several hours. Additionally, the selling tide pulled the other major's cryptos lower as well.
---
Related Pages
---
Trading signal service for you!

Curious about online trading? Want to make more money, be highly successful and have positive experiences in the niche? Welcome to TradingSig.com, a website that will...
Live Signal

The Live Signal of TradingSig.com was formed to provide high-quality signal service for the novice, experienced and professional traders. This project started out as a way to...
Trading Market Commentary August, 2017

The Trading Daily Market Commentary features a brief summary of selected market segments as well as economic matters. Its content of interest is made available to all our...