Trading Market Commentary August 14 2017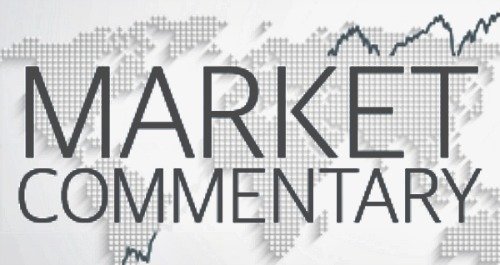 Global equity markets started out significantly higher yesterday, as alternate strategic options including Chinese sanctions started at the forefront of the North Korea standoff. The bit of a de-escalation has been more than enough for Wall Street to gain back the majority of a large chunk of their losses, seeing that volatility folded away.
American Market
Pull back buyers were active at the beginning of for all key American markets having steady cash results all round. Utilities, as well as Energies, are lagging marginally, just as with Eurozone, North Americans being driven by financials sector. The Chicago Board Options Exchange Volatility Index (VIX) lost close to 20% at the beginning of trading session undoubtedly a consequence of this push. 
Nevertheless, we all do have a serious news week ahead. Starting Tuesday, we will have the release of US Retail Sales, next on  Wednesday there will be the Federal Reserve meeting minutes and NAFTA Discussions, on Thursday are Missile Show Down talk, and on Friday we come across Walmart's data. There's a lot of likelihood of more silliness in the market notably with so many key participants being away by this time of the year.
The primary Indexes all have gone to the upside, with the S&P500 surging up 24.52 points (1%) to 2,465.84, NASDAQ leaped 83.68 points (1.3%) to 6,340.23 both climbing further away from the one-month low levels established past Thursday trading session. The DowJones rose 135.39 points (0.6%) to 21,993.71. 
European Markets
Seeing a robust Asian-Pacific session has given the heads up for the Eurozone stock markets. Fixed-income markets were in decline, as well as the currencies and with that providing more than enough reason for capital relocating back into equities markets as well as the US Dollar.
Financial sector inspired the charge on Monday for the leading Eurozone banking institutions with Deutsche Bank and Cmmzbk both boosting over 3% in Monday's trading. While both the DAX30 and CAC40 Indexes leaped 1.4%, and the FTSE100 Index progressed by additionally 0.7%.
Asia-Pacific Market
In spite of a much better than estimated Japanese Q2 Gross Domestic Product (GDP) annualized by 4%, the Nikkei225 dropped 1% in light summer trading. The Yen currency most likely got the majority of the blame because it drifted back towards 110 handle as the equity market drove towards the end of the trading session.
Many ask themselves if a flight to safety controversy is going to be finally being challenged! Nonetheless, a lot of the chat in Asia-Pacific region has been encompassing China having a variety of economic data releases. From Investments, Retail Sales to Factory Orders virtually all ended up being moderately underwhelming. However, the market had its blueprint agenda. Many traders and investors were happy where the weekend break passed on relatively calmly with the North Korea event quieting down for now. 
Both of the HK's Hang Seng and Shanghai Indexes finished with high gains of plus 1.4% and 0.9% respectively. The South Korea Composite Stock Price Index (KOSPI) experienced enjoyable an uplifting plus 0.6% rebound, most likely as a result of a peaceful atmosphere over the weekend.
Other Markets
Not everything ended up being rosy while we observed crude oil lose about 2.5% once again concerning over supply as well as the not enough demand scenario. British Pound dropped 0.4% with plenty of negative discussions encompassing BREXIT, then again there was a good session day for the US Dollar versus the primary field. The DXY Index has increased plus 0.4% trading by closing 93.35. Yellow metal dropped close to $10 on Monday, and we are loading to go long at $1255.
---
Related Pages
---
Trading signal service for you!

Curious about online trading? Want to make more money, be highly successful and have positive experiences in the niche? Welcome to TradingSig.com, a website that will...
Live Signal

The Live Signal of TradingSig.com was formed to provide high-quality signal service for the novice, experienced and professional traders. This project started out as a way to...
Trading Market Commentary August, 2017

The Trading Daily Market Commentary features a brief summary of selected market segments as well as economic matters. Its content of interest is made available to all our...