Trading Market Commentary August 11 2017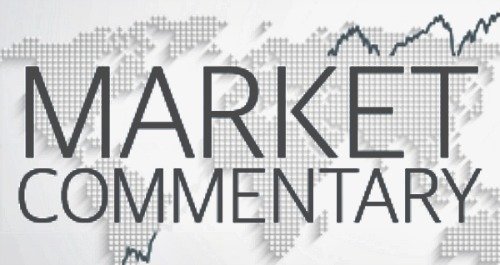 One of the most looked forward economic data release of the week was posted Friday: CPI (Consumer Price Index). The Index missed out the consensus, adding to a chain of weak data from the preceding several months. The release has revealed an increase of merely 0.1% in the month July versus an expectation of plus 0.2%. The US Dollar got into the center of trading following the release as it swiftly shed nearly all of its latest results versus the single Euro currency right before a substantial reversal. 
The North Korean dilemma continues to be the main topic, as China came into the picture in earnest as they are going to "prevent a regime change," even though they would most likely end up being neutral should North Korea strike first. Safe-haven buying preferred the US Dollar ahead of the Consumer Price Index unveiling data. However, together with Forex, markets are to continue to be choppy in the midst of the contradicting news in this period.
American Market
US stocks saw a bit of robustness in the course of trading on Friday, recovering somewhat after the sell-off we have seen in the last trading session. Consumer Price Index was the leading talking factor, and the justification given for transforming the Index as DowJones was in a negative zone, as ahead of cash craw up 14.31 points or 0.1% to 21,858.32. 
With all the upside move, the NASDAQ outperformed its competitors, by climbing 39.68 points (0.6%) to 6,256.56, while the S&P500 rebounded following finishing Thursday's session at their weakest closing amount in a month, moving up modest 3.11 points (0.1%) to 2,441.32.
European Markets
It wasn't a great trend for primary Eurozone Indexes with several going down more than 2.5% on the week. The marketplace saw yet another dismal trading day on Friday primarily brought on by the continuing geopolitical uneasiness as we witnessed market segments such as UK's FTSE100, Spanish IBEX35, and Franch CAC40 all slide down over 1%. Technology stocks, energy, and miners carried the brunt of those declines along with Arcelor Mittal plummeting over 4.5% on Friday. 
Asia-Pacific Market
China market was feeling the cautious mood yesterday with the top Shanghai Index going down 1.6%, and the HK's Hang Seng tumbled over 2%. South Korean KOSPI slumped 1.7% in Friday's trading along with the SENSEX (S&P Bombay Stock Exchange Sensitive Index) which handed the loss of another 1% by the close.
Many traders and investors were preoccupied with what may or may not be said over the weekend, and therefore the greater part of Friday's selling has often been called long liquidations took place. Japan has been closed for a national "Mountain Day" holiday observance of nature-inspired Shintoism, nevertheless market did play the USDJPY currency trade into the 109 handle once again.
Other Markets

Flight to essential safety continues with Yellow metal which has been up by 2.5% on the week, while Crude oil was lower 1.65% for the week, and it was pushed once again to trade back near the $48 price. There is worth keeping an eye on the iron ore prices especially in the Asian region encompassing Japan, North Korea, and China since it encounters more than 80% of the steel commodity shipments. The treasuries likewise bid in front of the weekend. 
What's Ahead for Next Week
In this coming week, we've earnings reports from Walmart which ought to attract some interest even as we observed JC Penny sacrificing 17% on Friday's session. Monday's markets will probably be weekend news headline sensitive. Federal Reserve minutes will be released next week as well, although traders and investors will also keep watch over reports on housing starts, industrial production, and retail sales. 
---
Related Pages
---
Trading signal service for you!

Curious about online trading? Want to make more money, be highly successful and have positive experiences in the niche? Welcome to TradingSig.com, a website that will...
Live Signal

The Live Signal of TradingSig.com was formed to provide high-quality signal service for the novice, experienced and professional traders. This project started out as a way to...
Trading Market Commentary August, 2017

The Trading Daily Market Commentary features a brief summary of selected market segments as well as economic matters. Its content of interest is made available to all our...