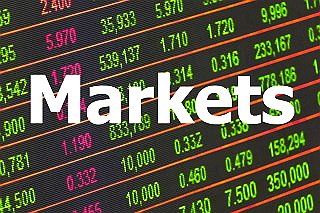 We talk about the equity market(s) for the past several weeks now, while we have been flooded with countless news headlines stating that this is the most significant start to the year for American stock markets since 1991, the most fabulous start for BBB market segment since 1995, blah, blah.
Nevertheless, 'Flow Show' release report from BoA's (Bank of America) Michael Hartnett gets the prize: according to the Bank of America Chief Investment Officer (CIO), with commodities assets annualizing a price yield of about 85 percent Year-to-date, much better than 1973 which by the way was the greatest year ever for commodities market.

Furthermore, global equities are annualizing almost 68 percent, that is better than 1933 which was the Great Depression era - held the most excellent year ever for equities, it's forming up as "the greatest year ever" for stock markets.

The TradingSig signals on demand of the Trade Selector Signal (TSS) system are based on functions such as measuring the rate and speed of price change, volatility, momentum, and harmonics. Then filter the noise and provide a forecast...