Market Commentary April 5, 2019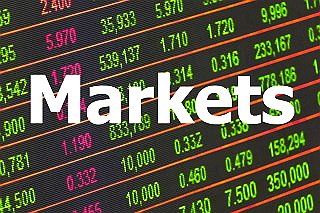 The US stock market turned in a relatively positive performance during the trading session on Thursday, with the main indices finishing the day on opposing sides of the unchanged mark. 
Despite the zigzagging session, the DJI and the broader S&P 500 indices stretched their to the best finishing in almost half a year. All the main Asian-Pacific and European markets had a mixed session yesterday.

Notable Market News
The market was exuberant about flowing stories that Herman Cain, Republican presidential candidate in 2012, might be chosen as the next nominee to the board of the Fed by President Trump. Mr. Cain offered many diverse views in the past, such as supporting a restoration of the gold standard.  
Mr. Cain most impressive support was for a "9-9-9" tax proposal which would clarify the US tax code by installing a 9% flat-tax on, individual income, sales, and corporations. 
However, the President doesn't have the authority to appoint anyone to the Federal Reserve Board, although, if nominated, the US Senate must confirm it before Mr. Cain can be appointed delegatee to the Federal Reserve Board.
Massachusetts Institute of Technology university stated yesterday that university had ceased research and funding links with China's Huawei Technologies as well as ZTE Corporation. The conclusions come as continuing strains between the telecommunications companies with America and China as a whole.
On a more positive mark, various news sources have alleged that America's trade dispute with China is concluding. Arrangements are being made now to schedule a randevu between China Vice President Liu and President Trump, although no summit is anticipated to take the position till-unless an agreement is signed.
The market noted the headline news concerning the China drug Fentanyl, Chinese have now halted all classes of the opioid medication in its entirety. This could be seen as a very green olive branch coming from China to America.
The U.K. Brexit arrangement is continuous to be deadlocked at every vote attempt. Yesterday, the two principal political parties in the U.K. talked about working out a plan - to move forward.
Precious Metal Market
Both Gold and Silver metal markets had a green day yesterday with Gold rising 2.20 or 0.17% to close at $1292 and Silver progressed $0.025 or 0.17% to finish at $15.18. We now have to wait and see if the current trend to Mean Sup $1260 is a valid one. 

---
Trading Signals On Demand And What Should You Know!

The TradingSig signals on demand of the Trade Selector Signal (TSS) system are based on functions such as measuring the rate and speed of price change, volatility, momentum, and harmonics. Then filter the noise and provide a forecast...
---