Market Commentary April 4, 2019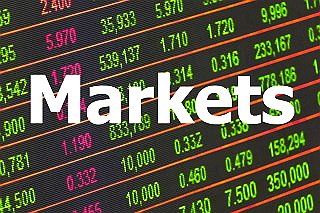 The stock market almost reached nirvana in yesterday session over beliefs that the American - Chinese tariff trade war is coming to an end - due to further trial balloons on the portion of the Trump administration and that my friends prompted the stocks to blast-off right out of the starting blocks.

The whole market nirvana started by the high technology loaded Nasdaq, which expanded nearly 0.75%. In the good old days (before QE for example), a traditional motto was that the markets never discounts the related news twice, however as we have all noticed, every fake story about advancement in American - Chinese tariff trade dispute has boosted the tape.
The DJI was up 0.15%. The Greenback Index dropped 0.22%. Gold has slipped 0.19%, while Silver declined to finish at $15.12. The small-cap Russell 2000 index fell by 0.18%.
The Rest Of The Market Story
The Forex market had a mixed day yesterday; although we would like to point out that the Euro Dollar (EUR/USD) pair increased 0.0028 or 0.26% to finish at 1.1233 following trading our Key Sup 1.1195 on Monday (April 2).  
The broader S&P 500 index advanced higher by 6.16 points or 0.21%, last observed at 2873 - that is seven points lower than our 'Trade Exit' marked at Inner Index Rally 2880 - Trade initiated on March 28. More streaming chart analysis of additional markets is available at Trading View. 
---
Trading Signals On Demand And What Should You Know!

The TradingSig signals on demand of the Trade Selector Signal (TSS) system are based on functions such as measuring the rate and speed of price change, volatility, momentum, and harmonics. Then filter the noise and provide a forecast...
---