Market Commentary April 3, 2019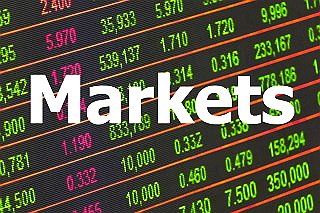 Very unusual market on Wall Street. Stocks were mostly flat, as the DJI went down minus 0.30% – influenced mainly by Walgreens, which sunk 12.81% following delivering disappointing earnings figures and giving a somewhat pessimistic growth outlook. 
The broader S&P 500 index was flat; however, we are expecting to rise to our third leg extension Inner Index Rally flagged at 2880 perhaps today (April 3). The Nasdaq 100 index grew 0.25%, and the small-cap Russell 2000 declined by minus 0.18%.
US Treasury bond yields were up as the US Dollar faded as the Chinese base unit of currency Yuan gained following misleading headlines news stating that American and China officials have "resolved most of trade deal issues." 
Other Market News

Most of the main Asia-Pacific market(s) had a somewhat green session yesterday. The core China Shanghai, H.K. Hang Seng, India's Sensex, South Korea Kospi, and Aussie ASX 200 all progressed higher on the day. However, Japan Nikkei 225 took the opposing direction and declined a modest 0.02%. 
In other news, China facilitated the relationship with Russia after acquiring 24 Su-57 fighter jets. The Russian Su-57 fighter jet is praised as the world's best fighting plane, which is pretty much controversial as geopolitical developments warm up.
The main Eurozone equity markets had a green session yesterday as well. The German DAX30, U.K FTSE100, French CAC40 all increased by 0.62%,   0.33%, and 1.01% respectively. 
The principal Eurozone currency market had a jumbled trading day yesterday. The Euro Dollar went down 0.15%, the Swiss Franc decreased by 0.04%, while the Sterling took the opposing route and increased by 0.17%.
Bitcoin surged beyond $5000 level for the first time since November of last year, and this was the most significant one-day increase since December 26th, of 2017. The cause? Anybody's fancy opinion at the moment. 
The coin burst over our Outer Coin Rally $4957 - Bitcoin was suddenly panic-bid soon after midnight Ester Time (ET) yesterday (April 2).
The crypto currency market presently is very unpredictable, the crypto price action overnight is a shred of evidence to that, while Bitcoin rallied more than 15% and attained the most significant gain ever since November of 2018. 
It to be seen whether the increases will be maintained, however, the crypto segment, which remains very much to be retail driven and very highly leveraged, but the impact of Fear Of Missing Out (FOMO) cannot be underestimated.
---
Trading Signals On Demand And What Should You Know!

The TradingSig signals on demand of the Trade Selector Signal (TSS) system are based on functions such as measuring the rate and speed of price change, volatility, momentum, and harmonics. Then filter the noise and provide a forecast...
---