Market Commentary April 27, 2019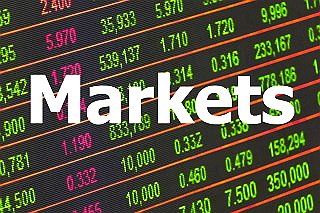 The market recovered from an initial move to the upside; majority stocks moved slightly higher throughout the trading session yesterday. With the upward movement, the broader S&P 500 and Nasdaq index finished the Friday session at new record highs - the S&P 500 has risen to its record finishing by hitting our completed Outer Index Rally 2940.
Both Walmart and Target stocks felt the influence of Amazon's statement regarding investment in One-day shipping/delivering for Prime membership holders, while Exxon Mobil Corporation posted much less than desirable earnings in attenuated time in crude oil markets.
On the somewhat active IPO (Initial Public Offering) market front, Uber Technologies Inc. valuation is reported within $80 to $90 Billion, which is well below what majority believed would be: the expectation was someplace above of $100 Billion. 
This, however, is no doubt emerging from the downturn of its competitor's Lyft stock following its Initial Public Offering. While Uber Technologies Inc. may settle less raised capital out of the starting block: however, it may not undergo the related early traps and negative sentiment as Lyft experienced. 
Also was revealed this week that PayPal Holdings, Inc. invested half billion of dollars into the ride-hailing company before of its Initial Public Offering.
Market News

In Asian market news show that Japanese Prime Minister Abe has been in high-level talks since the commencement of the week with European Union heads, conducting a discussion concerning free trade and protectionism concerts.
Mainly due to current trade arrangements savings above 1.1 Billion Euro Dollars for EU firms exporting goods to Japan. The backdrop of the discussion was mostly about China - Japanese concerns regarding the impact China has over the entire Pacific area.
In Europe, a German Minister declared that they want to sign on the successful Chinese Belt and Road action as one group. Other European Union heads have requested more information and transparency about the Belt and Road project before promising to sign the agreement.
Other Markets
Gold metal market and Gold stocks also noted a strong move to the upside in yesterday session, driving the New York Stock Exchange Arca 'Gold Bugs Index' up by 2.5%.
The big rally by the Gold metal sector developed between a notable rise of the price by the Yellow metal, as Gold contract for June delivery escalated by $9.10 to close at $1,289.
West Texas Intermediate (WTI) crude oil sank  $2.48, or 3.46%, to close at $62.75 per barrel and as a result, was down nearly 2% over the week. Brent crude oil futures were down $2.70, or 3.7%, and posting $71.63 price per barrel on Friday session, after catching a one-week low level $71.30. 
Focus Ahead Next Week
The upcoming week will be another significant week for earnings: which will include Apple, Qualcomm, Alphabet-Google, and many others slated to post their earnings.
Next week will draw attention to another Federal Reserve meeting, and while there are no changes foreseen to interest rates after recently declaring 'patient' mode to Fed's plans for rate increases, traders and investors can never know what will be announced or how the market will respond these days.
---
Trading Signals On Demand And What Should You Know!

The TradingSig signals on demand of the Trade Selector Signal (TSS) system are based on functions such as measuring the rate and speed of price change, volatility, momentum, and harmonics. Then filter the noise and provide a forecast...
---