Market Commentary April 2, 2019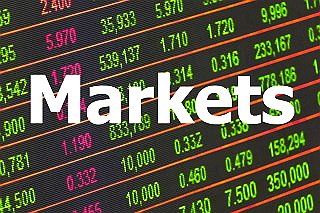 As global stock market(s) climbed higher yesterday, extending their gains forming the best first quarter in nearly ten years, as algorithmic systems and traders dutifully disregarded the fact that pretty much all data numbers out of their economies are thoughtfully sought to be politically motivated.

In such case as intended to shift the trade tariff war balance of power in favor of China whose economy is presently on the rebound in spite the open-ended America tariffs, as global market(s) experienced a sea of green by 'Chinese economic confidence' currently is the predominant anecdote, carrying over from America and China trade tariff talk optimism.
The American markets began the month and a new quarter on a bullish mark as all main averages increased above 1%, with momentum supported from last Friday's global markets rally in which the S&P 500 index is notching its best quarterly achievement in almost ten years - Our S&P trade is advancing nicely to 2880 exit target.
Other Market News

The Asia-Pacific market(s) had a green session yesterday as well. In the technology world, Apple lowered its prices of their iPhone yesterday by almost 6% to prop up sales in China.
Japan's emperor is stepping down by the end of this month, leading and opening a brand-new imperial era named "Reiwa," which will grant focus on people coming together and harmonious life.
China is begun to restrict all types of fentanyl product making following a request from America. Chinese produced medicine which has had a tremendous influence on American citizens standing with drug dependence.
The significant Eurozone stock indices also prompted to the upside yesterday, while the political season is cooking up in Eurozone: With four Brexit schemes on the line, the European Parliamentary elections are just two months away, and with Turkish leadership election, in which Prime Minister Erdogan has won.
In the commodities market, crude oil prices advanced, adding to gains in the Q1 when the main benchmarks printed their most substantial increases in almost a ten years, as matters about supplies exceed worries of a slowing global economy. 
Oil prices added to March's 29 gains, with WTI oil gaining 2.64% to close at $61.55. Brent crude oil was 1.3% higher as well, and closing at $68.46.
Trade Of The Day
If you paid attention to our Crude Oil chart since March 14 and observed WTI oil trading session on Thursday (March 28) - we initiated the long trade at Mean Sup $58.40, and we have exited the trade today (April 2 - Partial positions) at Outer and Inner Oil Rally target $61.73.

---
Trading Signals On Demand And What Should You Know!

The TradingSig signals on demand of the Trade Selector Signal (TSS) system are based on functions such as measuring the rate and speed of price change, volatility, momentum, and harmonics. Then filter the noise and provide a forecast...
---