Market Commentary April 17, 2019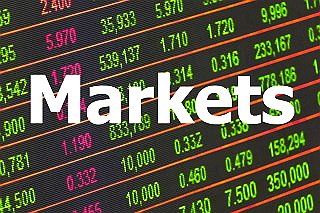 The market  traded sideways-to-lower in the afternoon session, with the leading indices ending mixed and not very far away from the unchanged mark. Now lets us see how IBM and Netflix stocks do in today's event of the Wall Street Beat-the-Number clown show.
Away from the stock markets, the greenback was calm and mixed, fixed income sector was much heavier yesterday, while Gold lost 1%, and especially miners were shellac state. The Silver was just about unchanged, while copper was flat as well. 
The Gold Market
In the Gold market, there was no distinct cause for the big selloff in Yellow metal, other than there was a large sell order(s) in the Gold futures markets. At the 8 am, there was a massive future contracts dump - with up to forty times leverage permitted. 
This action so blatantly manipulative it is almost painful to accept that these type shenanigans is permitted to go on. Guess what would happen if traders and investors were allowed to do this striving to panic investors and traders into selling equities, or other products  - criminal even by today's norms. 
By the way, that happened just as the Gold price action was hovering about a "significant" Mean Sup $1288 mark on the chart, which broke down, and off it went to the next support level - this is usually the case when big speculators (i.e., Bullion Banks) are attempting to shove the price about.
It will be fascinating to observe what the positioning is in the futures contract marketplace while the "Commitment of Traders Report" is published on this upcoming Friday. The battle between speculators, commercial players, hedge funds, and other players is an essential variable, as it's nevertheless sort of a sideshow business. 
The real dilemma the Gold market (Silver as well) has suffered is a lack of severe buying prospects - solely to  Asian countries and central banks who buy the metal on weakness.
---
Trading Signals On Demand And What Should You Know!

The TradingSig signals on demand of the Trade Selector Signal (TSS) system are based on functions such as measuring the rate and speed of price change, volatility, momentum, and harmonics. Then filter the noise and provide a forecast...
---