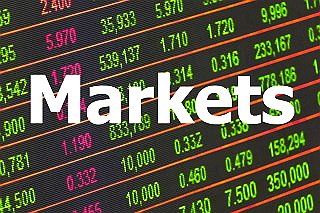 The broad S&P 500 market declined 0.1% yesterday in a mixed trading session. The retail industry sector was under massive pressure following discouraging third-quarter results and leadership from Home Depot posting -12.99, and Kohl's Corporation finishes with -19.5%.
The DJI Average index with -0.4% also closed lower, while the Nasdaq Composite index posted +0.2%, while and small-cap Russell 2000 index concluded with +0.4% finish higher. The Nasdaq Composite's is another closure at a record high level.

The trading session started with all of the large-cap indices delivering intraday session highs, notwithstanding the adverse sentiment in the retail space. The initial market advance immediately faltered although overall losses were moderate, and temporary, as the S&P 500 index declined only 0.3% beneath its Outer Index Rally $3,125 line before bulls promptly hopped in to buy the decline. 

The retail space sector did not benefit from an opportunistic market's frame of mind, though, as the Standard & Poor's Depositary Receipts (SPDR) S&P Retail sector ETF with -0.87, finished very near its low level just like the S&P 500 energy sector which ended -1.5% and consumer discretionary sector with the print of -1.0%. Home Depot stock pulled on the consumer discretionary stocks.
Moderate gains were found mainly in the heavily-weighted broad S&P 500 health care sector with the posting of +0.7%, (IT) information technology sector was the winner with +0.2%, and financials sector adding-on +0.2%. The real estate did well posting +0.2% by closing in positive territory on the day.
The overseas stock market trading sessions all across the Asian-Pacific region turned in yet another married performance yesterday. Japan's Nikkei 225 Index declined by 0.5%, while H.K.'s Hang Seng Index bulged by 1.6%.
The significant Eurozone stock markets also finished the day on the mixed note. The German DAX 30 Index edged up by meager 0.1%, while the French CAC 40 Index dropped 0.4%, and the United Kingdom's FTSE 100 Index crept up by 0.2% on the day.

The United States Treasury was comparatively tranquil, however, call for longer-dated rate bonds added to some curve-flattening action. The Two-year yield was unchanged at 1.59%, while the Ten-year yield faded two basis points to post a 1.79% finish. 

The United States Dollar Index increased by 0.1% to close on the day at 97.85, while a 3% decline in West Texas Intermediate crude oil ($55.21, -1.84) weighed on the energy sector.