Market Commentary & Analysis January 29, 2020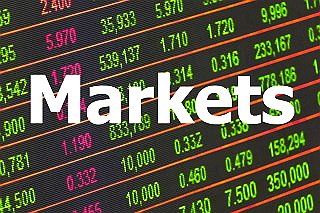 The stock market leaped back yesterday, recovering a big chunk of Monday's declines as traders and investors bought the dip in the midst waning coronavirus anxieties. 
This about-face on Tuesday has been brought to you by the New York Federal Reserve Repo desk, by injecting $85.70 Billion worth of financial juice. Well, let us stand back and watch the gung-ho rally, shall we!

The Nasdaq Composite index headed the dead-cat rally with a 1.4% increase, while the broad S&P 500 index posted +1.1%, DJI Average index printed +0.7%, and small-cap Russell 2000 index followed behind with a +0.9% gain on the day.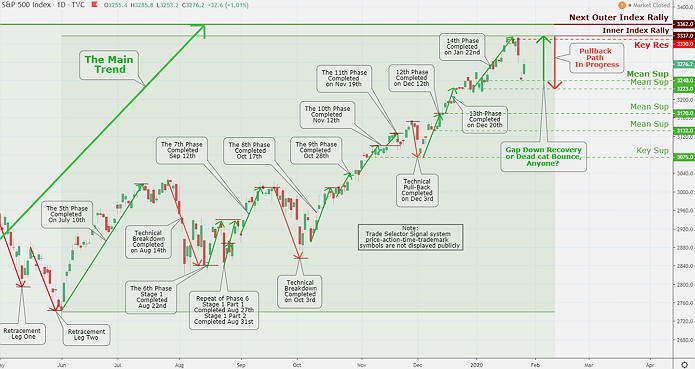 Click the Image to Enlarge
×
Technical Analysis and Outlook: Since we bounce from Mean Sup $3,240 in the Tuesday session, this may be the case of filling the gap quickly; then the market collapses as soon as it does to other support levels. Time will tell on that one. 
I am a staunch believer that Gaps fill sooner or later, although typically much more rapidly than we think: Be aware that gaps can take several days, weeks, or even months to fulfill.
Market action

The market session began with moderate gains, as the markets observed past discouraging earnings numbers of -10.07 or -5.7% from 3M Company and Pfizer Inc. showing -2.02 or -5.0%. The equities started climbing higher following the Conference Board published its Consumer Confidence Index, which rose to 131.6 this month from 128.2 posted in December. 
All eleven S&P 500 index sectors added to the robust rally, including five sectors that rose no less than 1.0%. The leading information technology sector posted +1.9% on the back of Apple Inc. +8.74 or +2.8% gain, which released its earnings summary after the market close. The stock got an additional boost on reports that the company asked its suppliers to increase the iPhone production level of more than 10% over 2019.
The PHLX Semiconductor Sector Index (SOX) that was among the worst showing groups yesterday rose 2.4% on the day. On the flip-side consumer staples sector, it was the best-performing group; however, it improved only by 0.1%. 
Regarding the coronavirus outbreak, there were not any decisive progress on the prevailing situation, as more and more incidents and deaths were affirmed in China with further travel restrictions orders. 
Traders and Investors, nevertheless, appeared satisfied by the fact that the outbreak continued to be under control in the United States. Any adverse impact on stock earnings growth, thus far, might be transient or have a minimum bearing.
In other market earning reports, United Technologies Corporation posted respectable +1.83 or +1.2% along with Lockheed Martin Corporation print of +4.79 or +1.1% that were some of the significant well-known companies yesterday which battered top and bottom-line estimations.
Other news
As the initial market panic over the coronavirus spread caused worldwide equity markets to dive: the Yellow metal is benefitting from a sweeping movement into safe-haven assets - the price of Gold is surging and rising toward our $1,600's marking.
United States Treasuries gave back some of their current winnings, sending yields moderately higher. The Two-year yield rose three basis points to post a 1.46% increase, and the ten-year yield grew four basis points to show a 1.64% gain. The United States Dollar Index (DXY) closed relatively flat at 97.97. West Texas Intermediate (WTI) crude oil advanced $1.15 or 2.18%, to close at $53.95/bbl.