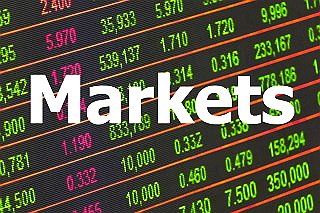 The significant stock market averages completed the Thanksgiving week with firm gains across the board. The robust showing lifted the Dow Jones, S&P 500, and Nasdaq, to new record highs while the small-cap Russell 2000 index escalated to its best level showing since October of last year.
Trade war-related news headlines continued to pour in throughout the early trading part of the week; however, they didn't inject anything substantial substance into the negotiations. 
More distinctly, Trump endorsed and signed the Hong Kong Human Rights and Democracy Act of 2019 on Wednesday (November 27), provoking some furious statements from Chinese officials - though nothing concrete in the making.
The global economic numbers continued portraying a dismal picture, as China's manufacturing profits declined at the most dramatic rate in the past eight years in October, while South Korea and Japan posted plunging industrial production in October as well.
Ten of eleven S&P 500 market sectors finished the shortened week with gains, and five out of ten sectors gained with 1% or higher. The significant consumer discretionary sector was the best performer, climbing 1.8%. 
The whole group finished on the top even though the Telsey Advisory Group forewarned that store movement on Thursday and Black Friday was a little bit lower than anticipated compared to 2018.
The index energy sector was the only striking decliner of the shortened trading week as the price of U.S. crude oil slid back just under Mean Sup $50 or -1.6% decline.
Bitcoin developed relative muscle throughout the move commencing from November 25 after traversing lower from Key Res $9,540 for a couple of weeks; however, the technical picture is little changed, notwithstanding the short-term rally. 
The bearish retracement trend setup is intact in the sector, and the intermediate-term downtrends remain very much dominant, as the top coin has been creating its deep declining short-term vital support configuration signals.
As the Bitcoin remains above or near its new breakdown Key Sup $6,910 level, the upside risk level remains very high, notably because the short-term upward momentum is now merely a dead-cat rebound in the wake of the retracement trend. 
That stated the counter-trend versus Inner Coin Dip $6,000 move could nevertheless continue within the segment for a little while, with a target of Inner Outer Coin Rally $8,090 mark.