Forex trading resources online
Using forex trading resources and learning how to trade currency is easy; learning how to trade them successfully to make a profit isn't necessarily a snap. Even though there is a wide variety of various resources online, finding ones that suit your level of knowledge and style of learning can be a bit of a grind.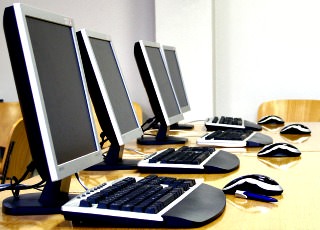 The first place to check for tools that will help you make the most profitable forex exchanges is at the trading site you've chosen. The trading platform should have a number of different tools designed to aid you in finding your personal style of research and preparation and also providing all the information required to make the trade. It should be at the tip of your fingers so when there's an opportunity, you're ready to make an immediate purchase or sale.
Forex trading resources and the basics
Knowledge is power and with trading, whether it's stocks, futures, options or forex that power means money in your pocket. Before you ever try your first practice trade or spend one dime on tools or trades, you need to understand the basics of forex trading; what it is, why the exchange rate fluctuates and terminology. You also need to understand how to read a quote, read charts and even place a trade. 
A good base of knowledge is like a strong foundation on a home. If you don't have a strong foundation your house is at risk, just as your money is at risk if your foundation of knowledge is weak. Only after you have a good grasp of the basics, should you tackle practice trades. Some people prefer to open a practice account in conjunction with taking a trading course. That way they can practice trading as they learn each new concept.
Practice accounts with the basic trades
While it might be fun to use the money in a practice account to gamble on a hunch, it won't help you learn anything to make wise decisions when you're working with real money. Normally trading platforms that offer fantasy accounts give you anywhere from $5,000 to $50,000. 
The brokerage account trading also gives you a good feel for the ease of using the platform. Some people stick with the first platform they use, while others open several fantasy accounts to find the ones that offer the most resources and ease of trading for their style of trading. No matter which way you select your platform, make your fantasy trades as though the money was real. It makes a bigger impact in learning curve and can establish excellent habits.
Check the Fine Print 
If you have to insert a credit card number to use the resource, reconsider your decision and scan the fine print for the words, "free trial." While most of the forex trading resources are free and available to direct you to use a specific brokerage account, some people make their money by selling training courses that can be quite expensive. Even if the platform is excellent, provides all the forex trading resources you want and a fantasy trading account for the practice, always check the spread. The bid-ask spread can differ greatly from dealer to dealer, so finding one that consistently has the smallest spread is important. Also, make sure the dealer trades in the type of currency pairs you choose.
Preparation is no guarantee of success, but it does raise the percentage of possibility for potential success. No matter what you do in life, knowledge is power and preparation drive you toward perfection, which is why choosing and using forex trading resources carefully can maximize your chances of success.

---
Related articles
---
Trading signal service for you!

Curious about online trading? Want to make more money, be highly successful and have positive experiences in the niche? Welcome to TradingSig.com, a website that will...
Trading resources provided by brokerage sites

Trading resources of a trading business is an important aspect of choosing the right brokerage site, many other factors, such as...