Forex trader rules for success
Forex trader as a profession gives you the freedom and an opportunity to make a lot of money. These characteristics have tempted many rookies, luring them into giving forex a try.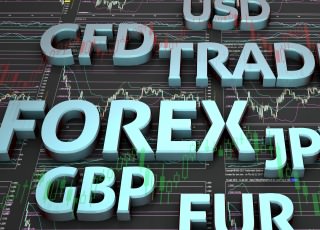 Becoming a successful forex trader, however, requires both skills and hard work. If you're serious about establishing a career in the field, you'll need to focus on the most important characteristics and qualities of successful traders. As someone having years of experience in day trading, I've put the following guide together to make your first steps easier.
Forex trader and discipline
Trading is all about being disciplined and patient. Trading as a profession is a long-term game that requires daily effort and establishing a sound strategy. Impatient individuals that expect results from day one can't become the best currency traders.

Come up with a trading strategy and stick to it. This is another process that requires both time and work. An experienced currency trader will tell you that effective risk management is one of the most important prerequisites for success.

Make sure that you're doing risk management with every single trade and every decision that you make. You should risk solely the money that you feel ready to lose. If you're emotional about the process, you could potentially experience serious losses.

Risk management requires objectivity or emotional detachment, as it's known in the forex world. You need a system that's based on facts and data. If you put such a system at work, you will be free from having to rely on your emotions in order to decide.
Set Realistic Expectations
If you expect to become a millionaire overnight, trading business is far from the best option for you. The market can give you bigger profits than the ones you've anticipated. This is great but don't think that you'll invest 100 dollars every single time and come out with a profit of 1,000 dollars from a single trade. Short-term profit opportunities are usually limited, which is why a successful trader has to plan for the future.
Rely on the Right Data
Look for forex signals, especially if you don't have the experience and the skills to analyze the market on your own. I've worked hard to put a trading signals product together. A free of charge option that is available on a non-subscription basis, the TradingSig.com service provides instant signals via RSS feed. It tracks rapid fluctuations in market trends, thus simplifying decision making during a day trading session.

To be a successful forex trader, you need a strategy and the right data. The first aspect depends on you. The second one is as simple, as choosing the right trading signals. Options like TradingSig.com can make the beginning much easier for you, regardless of your prior experience.
---
Related articles
---
Trading signal service for you!

Curious about online trading? Want to make more money, be highly successful and have positive experiences in the niche? Welcome to TradingSig.com, a website that will...
A trader and day trading characteristics

To be successful, a day trader needs to possess certain skills and personal characteristics. Are you interested in getting started as a daytrader? If so, you'll need...