Forex market and the interesting facts you need to know 
Forex market attracts more and more people to trade the currencies. Its specifics, dynamics and the profit generation opportunities turn it in a lucrative option for making more money or even starting a business.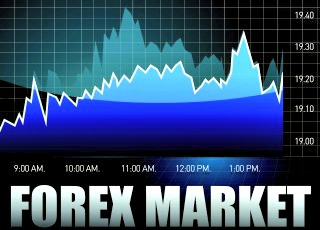 If you're just getting started with forex trading, you'll need to understand several very important things about the market.
Why is the forex market unique?
For a start, it's important to determine the characteristics that make the forex market unique.

The currency trading that is forex doesn't take place through a regulated exchange. A central governing body doesn't exist, which means that members trade with each other on the basis of trade agreements.

People who are used to structured markets may find forex a bit chaotic at first. The arrangements that have been put in place, however, seem to work exceptionally well. There is a lot of self-regulation, which contributes to the fairness of the market.

The main figures
Taking a look at some currency market figures is really enlightening in terms of size and volume of transactions.

Daily forex transactions reach a volume of approximately five trillion US dollars. This turnover makes the market the largest one in the world. In fact, forex is nearly 12 times larger than the global equity markets. The growth rate of forex transactions is nearly 20 percent per year.

The most popular currencies include the US dollar, Euro, Swiss frank, Britsh pound, Japanese yen and the Australian dollar. The most common currency pairing on the market is Euro to US dollar – such transactions represent 37 percent of the total trade volume.

Biggest benefits

Forex trading delivers a vast range of amazing benefits. The most important ones include:
•    The level of volatility is relatively high, but forex is much more stable than stock markets 
•    Many billionaires have accumulated their wealth through currency trading 
•    There's a vast range of currencies that traders can choose among 
•    Forex comes with relatively low transaction costs  
•    There are no middlemen involved in the process 
What does It take to be a successful trader 
My years of experience on the forex market have confirmed one thing – having access to quality information is imperative.

This is why I've created TradingSig.com, enabling others to benefit from the experience I've accumulated through the years. The website features a free of charge, quality live trading signals service.

Whether you're a beginner or an experienced trader, you need quality signals to make decisions about when the time is right to buy and sell. By tracking rapid fluctuations in market trends, this service will give you the advantage that you need to be a successful forex trader.

This service is as robust, as the most expensive forex market signals because it's based on my decades of experience. I've accomplished a lot and worked hard to establish my position. I've used all of this knowledge accumulated through the years to provide reliable information that will help many others succeed, regardless of their experience level.

---
Related articles
---
Trading signal service for you!

Curious about online trading? Want to make more money, be highly successful and have positive experiences in the niche? Welcome to TradingSig.com, a website that will...
A brief overview of the forex market

Forex trading and the foreign exchange market unlike most other agencies or organizations is actually decentralized, and used for the trading of currencies worldwide. In fact...
Introduction to trading platform

Trading platform (trading application) work the same way as if you want to play a video game. You download them to your computer, use...