Charting forex data

Proper charting analysis is of uttermost importance for successful forex trading. What pairs of currencies should you focus on? When is the right time to begin trading? The use of forex charts can simplify the task of making those decisions.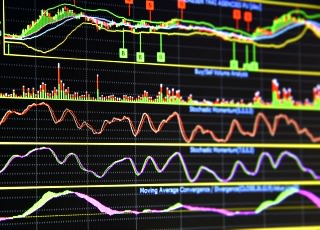 Charting tools
Forex traders have many tools and options for doing analysis and choosing the right currencies. Technical charts are the most effective methods. The charts are mainly used for comparison purposes and they can also be used to figure out how a certain currency pair has performed through time.
A chart will typically record currency prices for a specified timeframe. On the basis of this information, a trader can make predictions and come up with patterns about events and factors impacting the values of currencies.

A typical forex chart will contain data about the high price, low price, and averages for a certain currency in comparison to another. Needless to say, having access to quality charts and knowing how to analyze such information will be of uttermost importance for minimizing risks and maximizing profits.

Important factors
To use forex charts in the best possible way, it's important to pay attention to several factors.

The timeframe is one of the most important considerations if you're planning on getting started with forex analysis. Look for software that feature the smallest possible update intervals. You may even look for charts that show hourly fluctuations. Such tools can be incredibly beneficial for figuring out exactly when to trade.
Charts can be used for trade automation if they are good enough. You can do that by picking the right platform and the right type of forex charting. Based on the information that a chart contains, you can automate some of the market actions to simplify the process and save some time.

Information is crucial for successful forex trading
Being a successful trader is all about having access to quality information that is updated on a frequent basis. Both newbies and experienced traders rely on such data to base their decisions on facts rather than speculations.

So, we've established that both charting and the selection of the right trading platform are important. There's one more way in which information can be obtained, giving traders access to a comprehensive solution.
Live signals can be used alongside a currency pair chart. These provide alerts about new market trends, the end of market trends and the best times to buy and sell. To benefit from live signals, however, you have to look for a quality service.

TradingSig.com provides one such highly reliable solution. The gratis trading signal tracks rapid market fluctuations. It provides tons of information about different developments that could impact forex trading. All of the data is provided via an RSS feed and the live signals are available on a gratis basis.
The live signals delivered via TradingSig.com are based on years of trading experience. Used alongside detailed technical charting, these can make the process easier and help you generate significant profit right from the start.

---
Related articles
---
Trading signal service for you!

Curious about online trading? Want to make more money, be highly successful and have positive experiences in the niche? Welcome to TradingSig.com, a website that will...
Chart can help you make profitable trade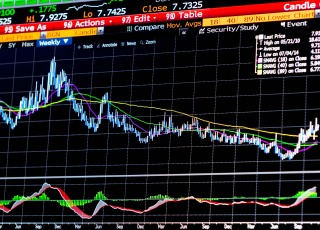 The chart is one of the biggest helpers for technical trading, but fundamental traders can benefit from them, too. There's so much technology involved in trading that takes ...