Investing In A Bitcoin ETF Could Soon Be Possible

A decision on Bitcoin ETF creation will be taken by the SEC on March 11, and investors are optimistic since President Donald Trump's intentions to pass less strict regulations is pending. It is believed that a bitcoin ETF would benefit from these measures. MarketWatch is supporting this point of view, but a lot of analysts think otherwise. 
The Winklevoss Bitcoin Trust ETF was originally filed in 2013 and became the very first cryptocurrency ETF. Another cryptocurrency ETF was filed by SolidX in July, and Grayscale Investments filed another one last week. Grayscale is the company behind the Bitcoin Investment Trust.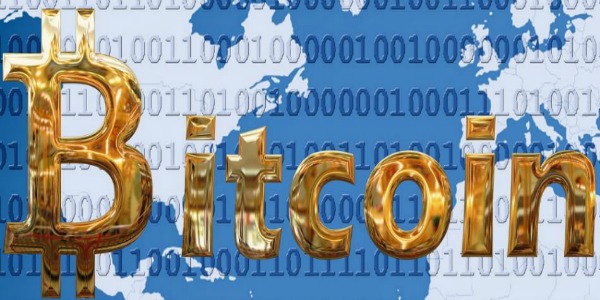 Bitcoin ETF market
Bitcoin ETF could inject over $300 million into the Bitcoin market some analysts believe. The cryptocurrency is currently worth $950 per coin, and its value would significantly go up. However, it is likely that a lot of investors would be reluctant to risk their money due to the mysterious and sometimes unstable nature of this virtual currency. Positions vary widely when it comes to investing in Bitcoin.
A lot of Bitcoin users firmly believe that the cryptocurrency is the future. Bitcoin is attractive because it is not regulated by any government or institution. The value of a Bitcoin is a direct reflection of the market itself and not the result of monetary policies.
Gold is very similar to Bitcoin in many ways. Unlike yellow metal and cryptocurrencies do not have a real intrinsic value outside of what a person is willing to pay for it. The price and supply of gold are not controlled by a government or an institution.
There are some differences between gold and Bitcoins. First of all, Bitcoins only exist on a virtual level while gold is a tangible thing that people can possess and store. Bitcoin can also be exchanged on the Internet and exchanges cannot be traced.
Cryptocurrencies also differ from yellow metal because their value has been incredibly volatile ever since they were first introduced. The creation of ETFs could change this. It is true that the volatility of Bitcoins has been reduced these past two years, but this is still an issue. A Bitcoin was worth $1,000 in January and prices fell to $750 within only a week.
Gold is a well-established currency hedging vehicle and is the best investment you could make if you want protection from inflation. Gold has been around for thousands of years and will always be a safe and popular investment product. The price of gold is transparent but this should not be an issue since finding transparent investment products is not difficult.
In summary
In the event that a Bitcoin ETF is approved, it might be best to wait and see before investing in it. Even though Bitcoins have been less volatile over the past two years, it is likely that the value of this cryptocurrency will go up and down. There will more than likely be many opportunities to invest in Bitcoins at a much lower price in the future. You won't miss out on a good investment opportunity if you do not invest right away.
---
---
Related articles
---
Trading signal service for you!

Curious about online trading? Want to make more money, be highly successful and have positive experiences in the niche? Welcome to TradingSig.com, a website that will...
News Blog

Trading News and information about my Trading Signal are very important when you're trying to find the best move for your Forex trading pair, or CFD's...